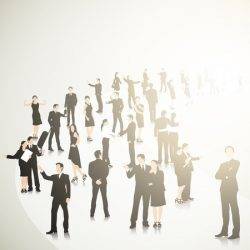 UK businesses are already one of the top employers of short contract "gig workers" at an international scale and with Brexit just around the corner,  a new survey commissioned by Graebel and carried out by Wakefield Research found that 97 percent of UK Millennials would be interested in relocating to another country for a contract job. After Brexit takes place, nearly three in five (58 percent) British gig workers are more likely to relocate from the U.K. to another EU country for a contract job, and 72 percent of British Millennials answered the same way. Gig workers in each of the top three gig economy markets (UK, US and Singapore), were asked how companies can cater for the needs of this new generation of workers and how to retain their top talent. New York (33 percent), Los Angeles (21 percent) and Paris (21 percent) are the top three picks for UK gig workers looking to relocate. On the other hand, London is still the top choice for US gig workers (33 percent) and second choice for gig workers in Singapore (26 percent).
Dale Collins, EMEA managing director at Graebel said: "It is important that British businesses gear up to the challenge of losing some of their gig workers as Brexit draws near. At the same time, they must position themselves to attract and keep the top gig workers in their stead."
According to the report, the top three reasons British gig workers are interested in relocating to another country for a contract job are:
Enhancing their qualifications, such as by having worked internationally (43 percent)
Living in a country they are already familiar with, such as one where family or friends live (38 percent)
Overcoming a challenge, such as by learning to live in different environments (38 percent)
Among the top three benefits that British gig workers feel are important for employers to offer are:
Paid time off, such as to visit home (95 percent)
Relocation cost coverage or financial support to cover moving expenses (94 percent)
Repatriation assistance or financial support for the cost of moving back to their home country (92 percent)
If UK gig workers were considering relocating to another country for a contract job, they would want companies to offer the following:
Housing allowance or financial assistance for rent (93 percent)
Personal spending stipend (92 percent)
Language courses or cultural training (92 percent)
Transportation allowance, such as a dedicated car or driver (91 percent)
Collins added: "In a fluctuating and dynamic environment, workers' well-being will be key to attracting and keeping the best contract workers. Housing allowance, financial assistance for rent and other perks, can go a long way to making gig workers feel more at home and placing a company above the competition."
The post Flow of gig workers moving in and out of Britain will increase due to Brexit appeared first on Workplace Insight.
Read Full Article from Workplace Insight https://ift.tt/2LltNA5