Workspace provider Knotel Inc. is making its debut in Brazil as it looks to expand beyond the U.S. and Europe and take advantage of growing office demand in Latin America's biggest economy.
The firm, which builds and runs offices for businesses seeking shorter leases, will operate 100,000 square feet (9,000 square meters) across several São Paulo buildings. It will then move into Rio de Janeiro, which should add another 100,000 square feet to its portfolio, New York-based Knotel said in a statement Wednesday.
Brazil's office markets are rapidly strengthening, with increasing demand from global enterprises looking to establish themselves or expecting to expand, Knotel Chief Executive Officer Amol Sarva said in the statement. He noted that Brazil was the largest recipient of venture capital funding in Latin America last year.
Photographer: David Paul Morris/Bloomberg
The three-year-old firm has also been growing in New York in an effort to approach the omnipresence of WeWork Cos., the city's dominant name in shared workplaces. Knotel said in September that it finalized four new leases totaling roughly 31,000 square feet in the Midtown South area.
WeWork announced its own expansion into Brazil early last year, and now has 16 locations there, according to its website. Regus also provides flexible workspace in the country.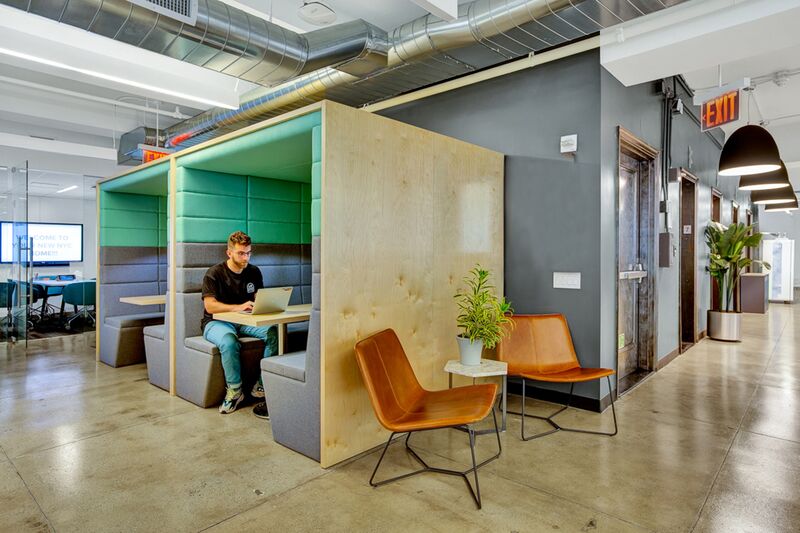 Knotel property in New York.
Source: Knotel
Knotel currently oversees more than 100 office spaces with 1.7 million square feet across New York, San Francisco, Los Angeles, London and Berlin. It has raised $160 million in funding.
Author:
Originally Published on November 28, 2018 at 11:02AM
Article published originally via Google News https://www.bloomberg.com/news/articles/2018-11-28/wework-rival-knotel-to-make-brazil-debut-as-office-demand-swells?utm_source=google&utm_medium=bd&cmpId=google